Have you ever considered hosting a professional darts exhibition or engaging professional darts players to engage with your team, your customers or your suppliers?
We have three of the worlds' greatest dart players, past and present, available to make your event spectacular, exciting and memorable.
Eric, Keith and Adrian are available for:
Personal appearances
Awards & presentations
Darts exhibitions
After dinner speaking
Corporate events / Team building events
Trade Shows
Whether you require a darts exhibition, 'an audience with….' event, or an event bespokely created for you, UKSM can manage the entire process for you.
Staging and well known MC's can also be provided if required and we can assist in the planning and design of your event to ensure it has the maximum effect.
For more information call 0845 519 5550 or email [email protected]
---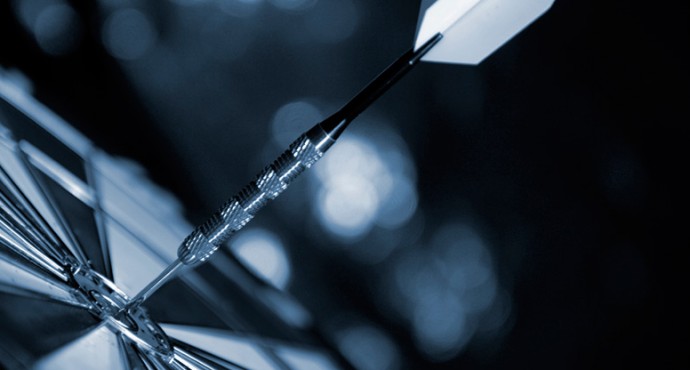 Eric Bristow MBE
'The Crafty Cockney'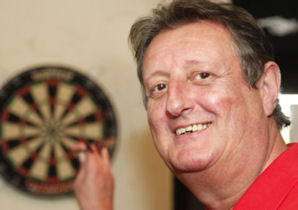 One of the most recognisable faces in the UK and the biggest name in Darts history ever.
Ranked world number one by the World Darts Federation a record 6 times in the 1980s.
Won the World Championship 5 times, the World Masters Champion 5 times, the World Cup 4 times and won 22 other World Darts Federation and British Dart Organisation's major titles. With over 70 titles under his belt, his record is nothing short of incredible. The word 'legend' gets thrown about a lot these days but in the world of Darts, Eric Bristow is just that.
In the 1980s Bristow's skills and personality helped turn darts into a worldwide spectator sport. Who doesn't remember watching a 'bit of bully' on a Sunday evening?!
In 1993 Bristow was one of the top 16 players who broke away from the BDO to form their own darts organisation The Professional Darts Corporation (The PDC).
He retired from competitive darts in 2007 but still works as a commentator and pundit for SkySports.
And who can forget his time on I'm a celebrity…Get me out of here! in 2012 when he finished 4th.
---
Adrian Lewis
'Jackpot'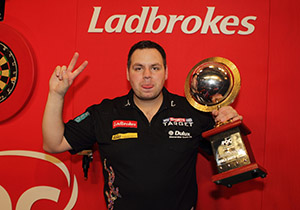 Adrian is presently ranked 4th in the world. He is 5th in the 2016 league in which he finished 6th last year.
He is nicknamed Jackpot, following a visit to a casino whilst competing at the 2005 Las Vegas Desert Classic when he "won" a $72,000 jackpot but was unable to claim the money as he was under-age by US gaming laws – despite being eligible in the UK. During the early part of his career until 2007, he was a protégé of 16-time world champion Phil Taylor having practised together in their home city Stoke-on-Trent and made his television debut in 2004, aged 19 at the UK Open. A title he went on to win 10 years later.
Adrian won the World Championship in 2011 & 2012. He was a finalist in 2016 throwing a record 34 180s in the match.
Having won European championships, The World Cup, The German Masters, The Auckland Masters, numerous Players Championships and Darts Database Player of the month 3 times, Adrian is clearly a force to be reckoned with and has already qualified for The Gibraltar Trophy and Euro Matchplay this season.
---
Keith Deller
'The Feller'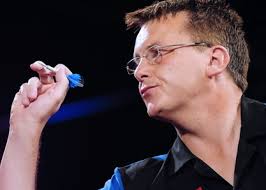 At 24 Keith won The World Championships and remains one of the youngest players to hold the title. That tournament saw him become the only person in history to beat the top three ranked players in the world in that event.
Known for the 'Deller Checkout' when he beat Eric Bristow by clearing 138 in one throw, hitting treble 20, treble 18 and a double 12 to take the title.
Keith was the first ever player to reach an average of 100 in the 1985 quarter final of the World Championship.
Keith held the Guinness world records for the fastest 3 leg of 301 in 97 seconds.
On 7th August 2012 Deller smashed Dean Gould's World Record of hitting the quickest 301 in 36 seconds, which Dean then beat at the Olympia Great British Beer Festival held on the same day bringing it down to 33 seconds. Deller then went on to break the record again at the same event, hitting a 130 checkout and finishing in 25 seconds. Deller still holds this record to date.
Currently, Keith is part of the SkySports team acting as a 'spotter' for new talent. His knowledge of players and scoring shots helps the director and cameraman anticipate where the next date will be thrown.
---
For more information call 0845 519 5550 or email [email protected]