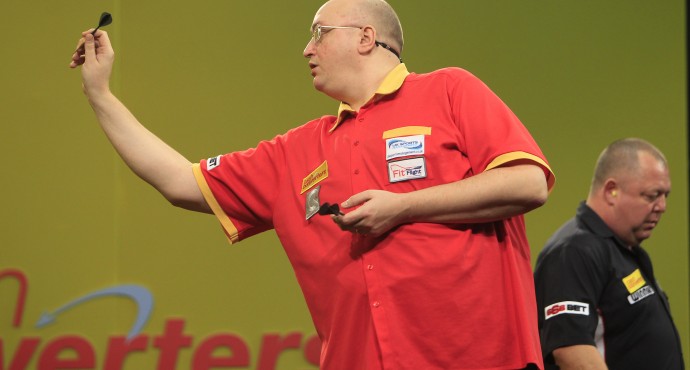 Andrew 'Goldfinger' Gilding is delighted to confirm a fantastic 3 year sponsorship deal with Red Dragon Darts.
Red Dragon are passionate about offering the very best in darts equipment through technical research and innovation, underpinned by great customer service.
Andrew is confident that with the support of Red Dragon and his management team UK Sports Management, he will continue his ascent within the rankings. Current ranked world number 28, the Norfolk born player is aiming at a top 16 position over the next 12 months.
Andrew visited the team in Cardiff to perfect the new design of his distinctive gold darts ahead of his appearance at this year's World Matchplay in Blackpool. These will be on sale in due course…..
To browse Red Dragon's fantastic product range visit www.reddragondarts.com
Follow Goldfinger on Twitter @goldfinger180